About Mountain Pine Dermatology

Mountain Pine Dermatology first opened in Meridian, Idaho in 2016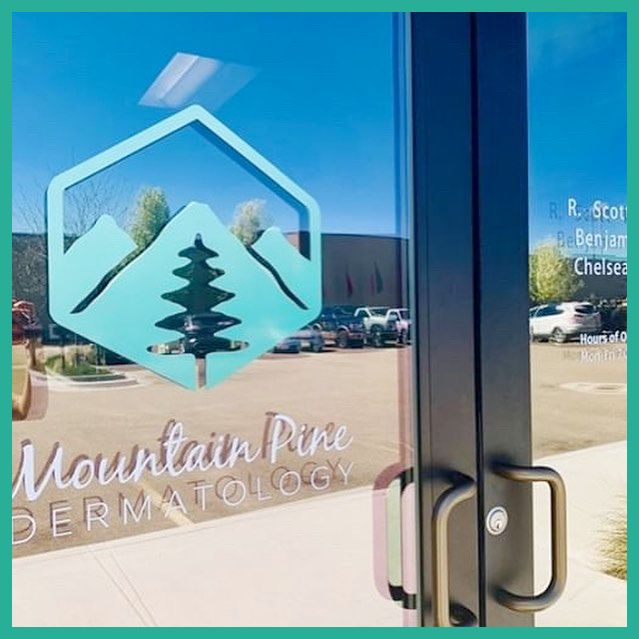 In a few short years, we have added another board certified dermatologist and a physician assistant to our team, and we are now providing dermatologic services in five different locations across the Treasure Valley area: Meridian, Mountain Home, Caldwell, Emmett, and Baker City. In 2018, we were nominated for the Meridian Stars Award.
​
Our passion is helping people. We are here to provide the best dermatologic care possible; we take a whole body approach, improving the skin and overall health by getting to the source of the problem for each individual. From skin cancer screening and treatment to personalized solutions for acne, eczema, and other skin conditions, you can expect the best care from our team at Mountain Pine Dermatology.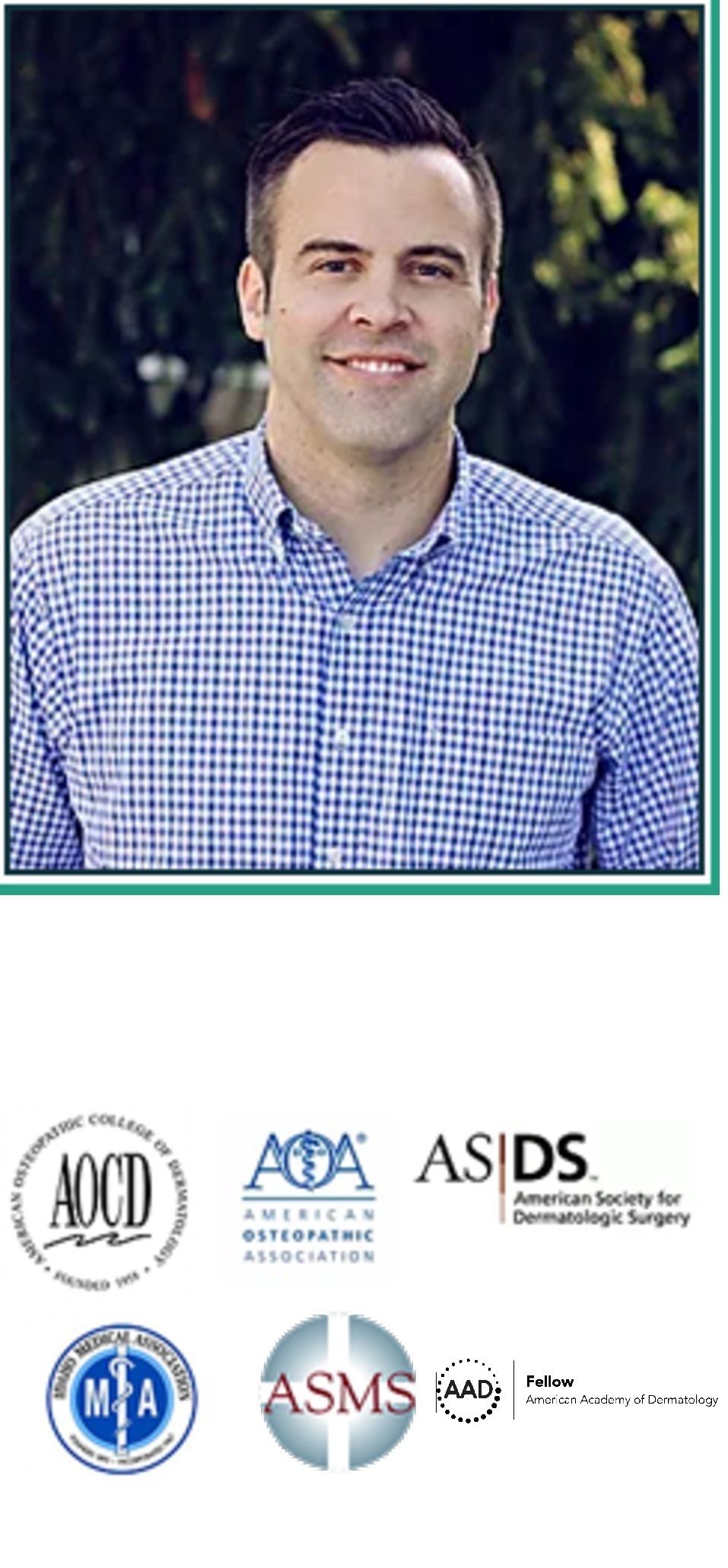 R. Scott Thomas, DO, FAAD, FAOCD
  Richard Scott Thomas is a board-certified dermatologist who grew up in the Treasure Valley. After graduating from Nampa High School, he served a 2-year LDS mission in Madrid, Spain where he became fluent in Spanish.  His BS in Biology with a minor in Spanish was obtained from Brigham Young University.

  After his undergraduate studies, he attended medical school at A.T. Still University/Kirksville College of Osteopathic Medicine in Kirksville, Missouri.  After a Transitional Internship at Good Samaritan Regional Medical Center in Corvallis, Oregon, Dr. Thomas completed his Dermatology Residency training at Western University of Health Sciences/Silver Falls Dermatology in Salem, Oregon.

  At a young age, Dr. Thomas was taught by his parents to always put himself in the shoes of others.  This invaluable lesson gravitated him towards the field of dermatology as it allows him to treat physical dermatologic conditions while also treating the emotional well-being of patients.  Additionally, Dr. Thomas appreciates the diversity within the specialty, which allows him to treat conditions such as acne, warts, more chronic skin diseases such as psoriasis and rosacea, perform various cosmetic procedures, and treat potentially life threatening skin cancer.

  Treating skin cancer is of particular interest to Dr. Thomas as he received extensive Mohs micrographic surgery training during residency. He is a fellow of the American Society for Mohs Surgery.

  Dr. Thomas is an avid sports fan, especially of BYU football and Utah Jazz basketball. His other hobbies include hiking, traveling, site seeing, running, and spending his free time with his wife and children.  He is extremely grateful to be back home in the Treasure Valley.
Professional Organizations
American Academy of Dermatology
American Society for Dermatologic Surgery.
American Society for Mohs Surgery
American Osteopathic College of Dermatology.
American Osteopathic Association
Idaho Medical Association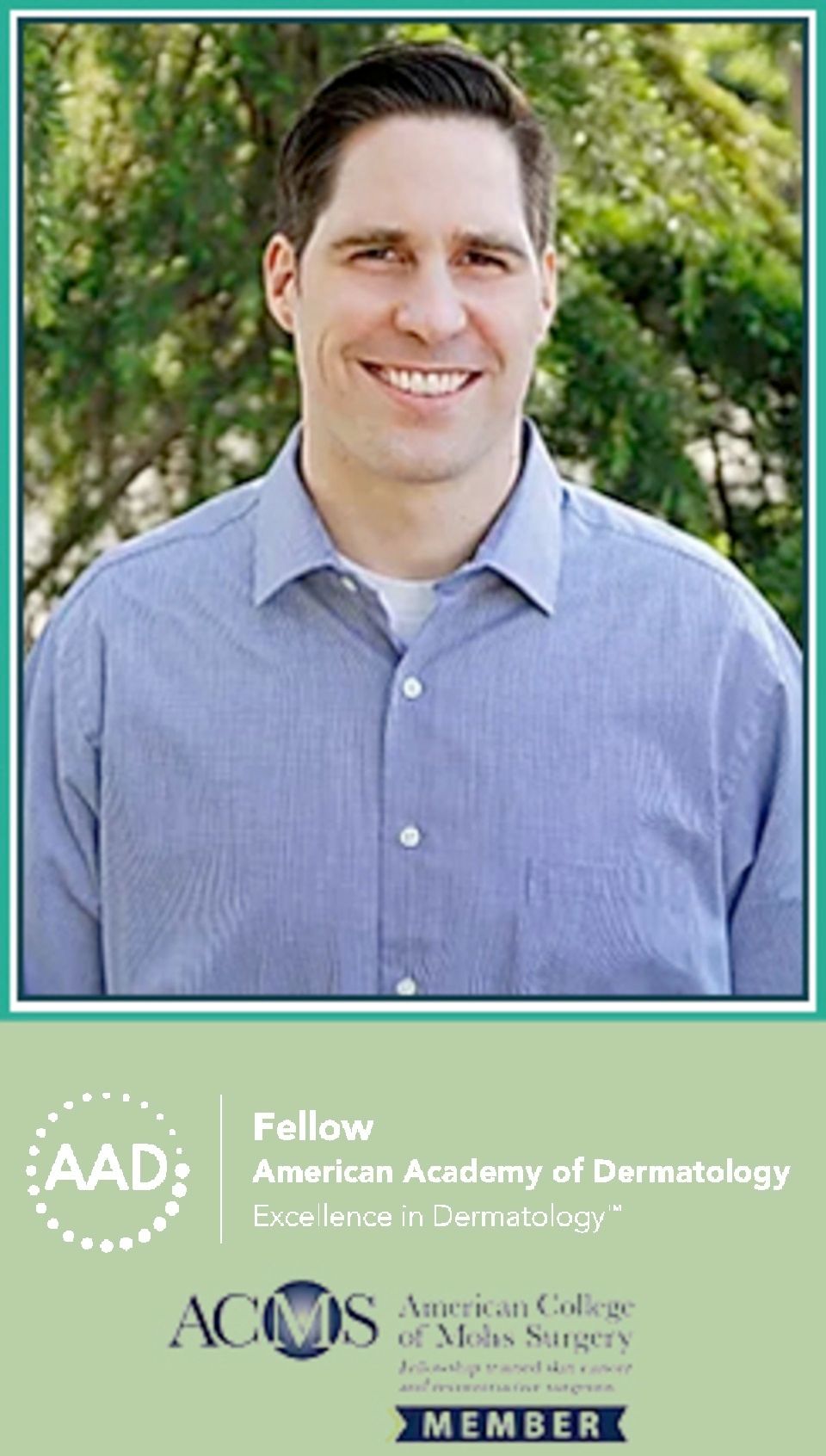 Dr. Perry is a board-certified dermatologist and fellowship-trained Mohs surgeon. He
prides himself in the identification and treatment of skin cancer. He believes that
patient education should be a central part of every visit. He takes a thoughtful
approach to each visit helping his patients determine the treatment plan that will best meet their needs.

  Dr. Perry has been an author of multiple articles published in nationally recognized
peer-reviewed journals such as the Journal of the American Academy of Dermatology,
Dermatologic Surgery, International Journal of Dermatology, Cutis, and the Journal of Drugs in Dermatology. The topics have included pigmented growths, skin rashes, geriatric dermatology, pediatric dermatology, skin cancer, and surgical reconstructive techniques among others. He was a top finisher in the annual nationwide resident research competition. His main professional interests include skin cancer prevention, screening, and treatment including advanced surgical reconstructive techniques. He also stays up to date on the latest treatments that are available for the many skin conditions that can be encountered in dermatology.

  ​Dr. Perry served for 2 years as a LDS missionary in New Hampshire. He continues to enjoy volunteering within the community and strives toward improving access to medical care for all individuals within the local community and throughout the world.
Professional Organizations
American Academy of Dermatology
American College for Mohs Surgery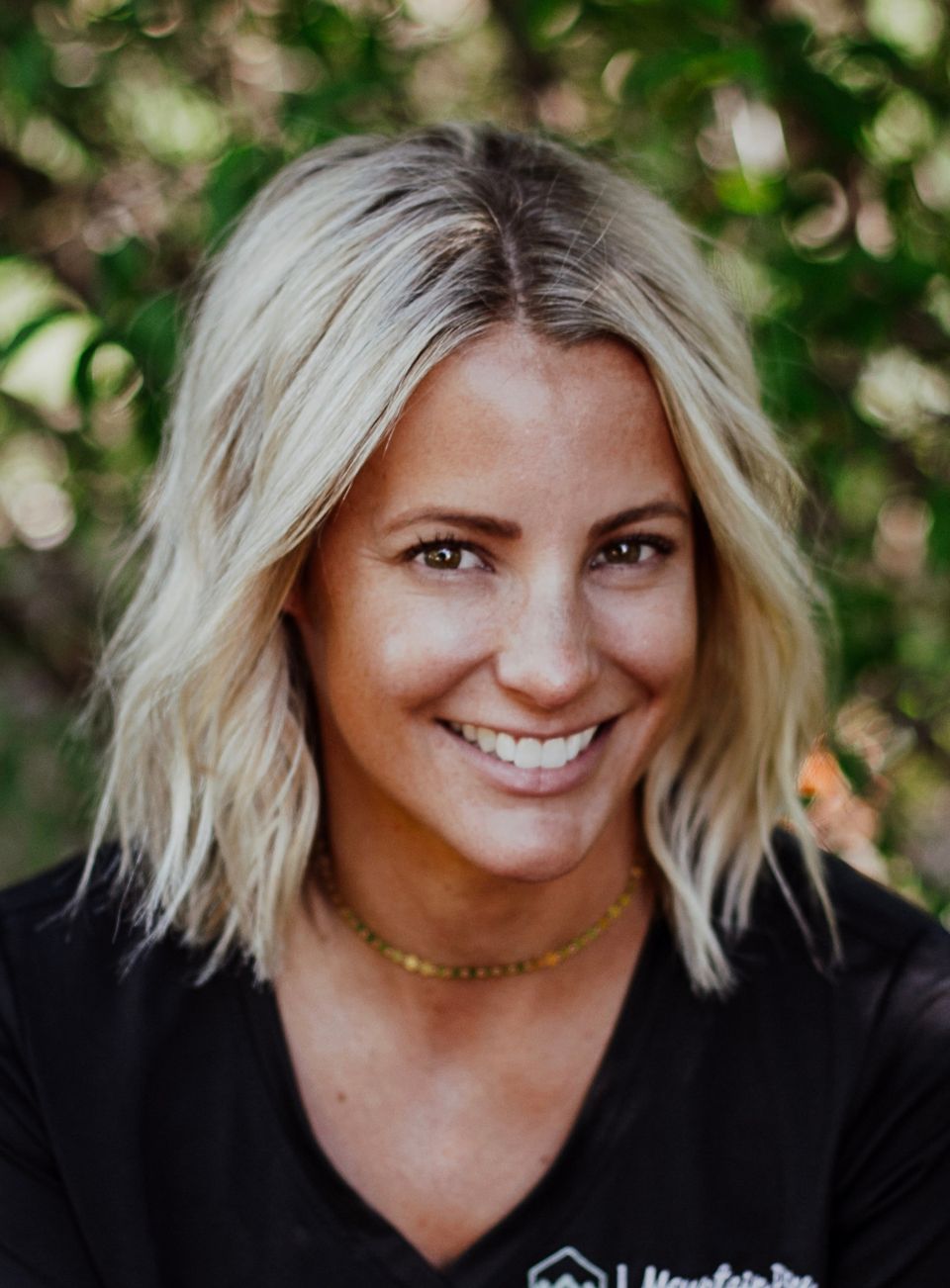 Chelsea Miller PA-C, brings her knowledge and experience as a certified physician assistant to the patients of Mountain Pine Dermatology.

  Chelsea is an Idaho native, and graduated with honors from Boise State University in 2008 with a Bachelor of Science degree, emphasis in Exercise Science, Fitness Evaluation and Programming. She then received her Master of Medical Science degree in physician assistant studies from Midwestern University in Glendale, Arizona in 2012. Chelsea received her medical training in several specialties including family practice, internal and emergency medicine, orthopaedics, as well as refining her skills in cosmetic and reconstructive surgery.

  Chelsea has been working in cosmetic and medical dermatology since 2013. She is certified in Advanced Cardiovascular Life Support (ACLS) as well as Basic Life Support (BLS). In her free time, Chelsea enjoys running, snowboarding, paddle boarding, rafting and hiking with her husband.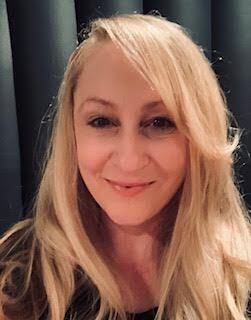 LaDessa Christensen, FNP-BC
LaDessa is a Board Certified Nurse Practitioner and is a member of the American Association of Nurse Practitioners. She has been practicing medical and surgical dermatology since 2016. After experiencing cystic acne as a young adult she has a passion for helping people understand and love their skin no matter the skin issue.
LaDessa completed her Bachelors and Masters degrees with honors as a Family Nurse Practitioner at Idaho State University. She then completed a Dermatology Residency with Silver Falls Dermatology in Washington/Oregon. She had been practicing on the Oregon coast prior to joining Mountain Pine Dermatology. She grew up in the Treasure Valley and is very excited to return to be closer to friends and family.
In her free time LaDessa enjoys spending time with her 2 young kids and husband, walking, exploring new areas, traveling and kayaking
Jennifer Wicklund, MSN, FNP-C, DCNP
Jenn is a Board Certified Nurse Practitioner and member through the American Association of Nurse Practitioners.  She is also a member of the Dermatology Nurses association, and Society of Dermatology Nurse Practitioners. She has been an RN in dermatology since 2010, and decided to continue her passion for skin by completing her Masters in Science and Nursing in 2021.  Born in Oregon, raised in Michigan, Jenn joined our practice November of 2021 after moving to Idaho from Michigan. She is excited to be close to her west coast family, and a new adventure.

In her free time, she enjoys time with her husband and young son. Together they enjoy nature adventures,  reading, games, and their fur babies (a dog and a bunny). Time with family and friends is key, as Jenn has a passion for community and people.
Avery Dinallo, DNP, FNP-C, DCNP
Avery Dinallo, DNP, FNP-C, DCNP is a dual board-certified Family Nurse Practitioner and dermatology nurse practitioner. A born and raised Jersey girl, Avery received her nursing degree from Brookdale Community College in Lincroft, NJ. While there, she served as the Nursing Student Organization president for two years as well as vice president of her chapter of Phi Theta Kappa, the international honor society of two-year colleges. Upon completion, she received the prestigious Outstanding Student of Science and Health Sciences award. After receiving her RN degree, she served as charge nurse for five years at Monmouth Medical Center and then as Clinical Nurse Leader of their Cardiac and Stroke Unit while completing her
Bachelor of Science
 in Nursing degree at Rutgers University. At Monmouth Medical Center, she was integral in creating a patient education tool utilizing the teach back method, which is now an evidence-based protocol used throughout the Robert Wood Johnson Barnabas Health system to educate patients regarding their treatment plan. She then continued her education and obtained a Doctorate of Nursing Practice degree from Rutgers University. In addition to her primary care clinical hours, Avery also completed training within dermatology throughout her final year of school. Her doctoral research project at Rutgers was focused on the creation of a novel screening tool to educate patients on their risk of skin cancer.
After graduation from Rutgers, Avery completed a dermatology nurse practitioner fellowship with Princeton Dermatology, where she remained upon completion and worked as a dermatology nurse practitioner.  Her husband's own training then took her to Tampa Florida where she continued her dermatology practice by caring for the elderly in assisted living facilities, followed by working at the Cleveland Clinic Department of Dermatology and most recently working with Skin Cancer Specialists in Atlanta, Georgia. She brings her wealth of experience to Idaho as she joins Mountain Pine Dermatology. Her practice is focused on general dermatology and skin cancer screening examinations with a passion for the treatment of acne, eczema and psoriasis.
She is currently an active member of the American Association of Nurse Practitioners, the Sigma Theta Tau International Honor Society of Nursing, and the Dermatology Nurses' Association. She is a board member of the Dermatology Certified Nurse Practitioners Board. In her spare time, Avery enjoys spending time with her husband and young daughters as well as reading, cooking, working out, and exploring her new home in Boise.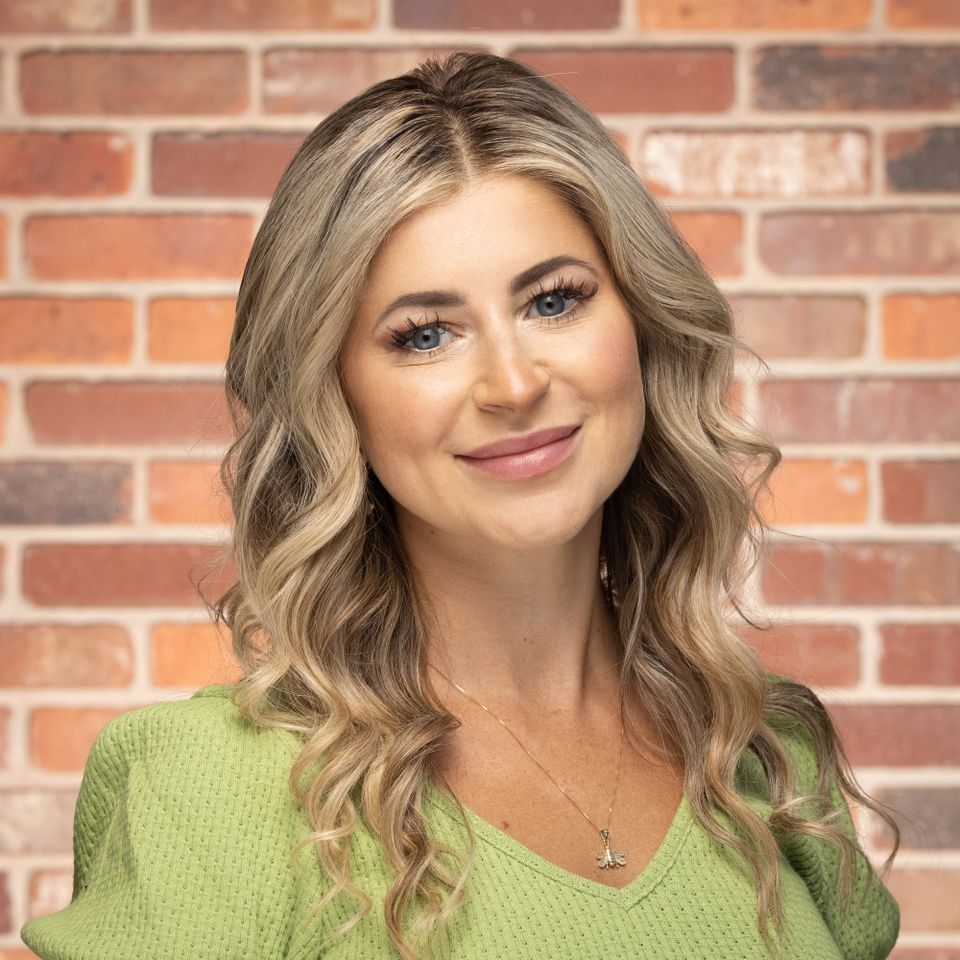 Nadia Kravchuk

,

 DNP, FNP-C
Nadia Kravchuk is a board certified Family Nurse Practitioner with a Doctor of Nursing Practice degree. She has more than 15 years experience in a variety of medical environments, including aesthetics, functional pediatric primary care, emergency room, intensive care unit, obstetrics and gynecology, and family practice.  Nadia obtained her Bachelor of Science in Nursing at Northwest Nazarene University. She earned both her Master's of Science in Nursing and Doctor of Nursing Practice through Frontier Nursing University. In 2017, she was the recipient of the HCA Excellence in Nursing Award. She completed a comprehensive curriculum on neuromodulators and dermal fillers through Medical Aesthetic Art Institute in 2018 and founded Pure Beauty Aesthetics. With her background in medicine and aesthetics, Nadia joined Mountain Pine Dermatology so that she can combine functional principles with the foundations of conventional aesthetic medicine to address skin health and promote optimal wellness.

As an avid gardener, beekeeper, and sustainable living enthusiast, she fully understands the importance and role of optimizing nutrition, sleep, physical, spiritual, emotional well-being, and recognizes that early recognition and interventions can correct skin imbalances and improve overall outcomes.  Her hope is to use her expansive knowledge and expertise to help her clients find their own passions and strengths, gain confidence, reclaim their natural youthful look and pure beauty.

Outside of work, you will find Nadia working on her urban homestead, hiking, foraging, camping, snowboarding, and spending time with her husband and her dog, Wolfy. She is also fluent in both English and Russian.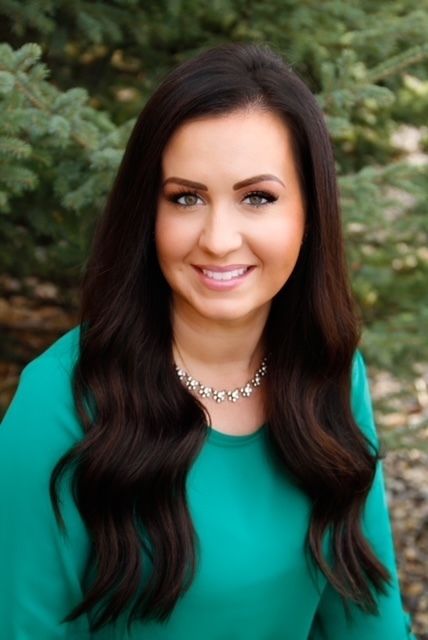 Brandi Ballenger, Aesthetician
Brandi is a licensed Aesthetician with over 14 years of experience. She loves the opportunity and growth the medical side brings. Brandi is certified in microneedling, dermaplaning, ProCell Therapies microchanneling, and hydrafacials.  She has also had extensive experience with Glymed Plus, Epionce, Elta MD, and Eminence Organic skin care lines.

Born and raised in Idaho she attended Nampa High School where she met and married her high school sweetheart. Together they have two little girls and love to spend all their free time with them. She attended BSU for a year before discovering Esthetic school and falling in love with her new profession. It was a path she was meant to take after suffering from acne during high school.  She now finds the most rewarding part of her job to be helping people with acne and helping them feel pampered and more confident with their skin.  She also loves building long-lasting friendships with her clients.

Services offered:
microneedling, BT-Micro ultrasonic facial, chemical peels, dermaplaning, facials, lash and brow tinting, waxing, extractions.
 "Super friendly and caring staff! Had several good experiences with both providers. They genuinely listen to my concerns and are very thorough. Overall just great doctors and a great clinic!"
– Rachelle W.