Skin Screenings & Treatments in Boise and Meridian, ID
Our offices located in Meridian, Mountain Home, Caldwell, Emmett, and Baker City are your personalized dermatology and skin cancer treatment centers.  We are advocates for our patients and provide compassionate care in providing the most state of the art skin cancer treatments available.  Because early detection of skin cancer is important, your examination will be comprehensive and detailed.  If our dermatologists find evidence of skin cancer such as melanoma, basal cell carcinoma, or squamous cell carcinoma, we will go over your treatment options in detail.  At Mountain Pine Dermatology, we view our patients as an extension of our family, providing open and honest discussion and treatment recommendations.  Call us at
208-898-7467
to schedule a consultation.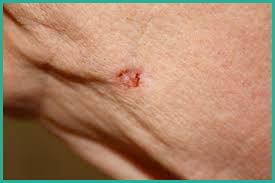 Our Treasure Valley (Meridian, Mountain Home, Emmett, Caldwell, Baker City) team of board certified dermatologists and dermatology Physician Assistant are highly experienced in detecting and treating the various subtypes of BCC including, superficial, nodular, infiltrative, morpheaform, and pigmented basal cell carcinoma.  To learn more about basal cell carcinoma prevention, removal, and other treatments read more HERE.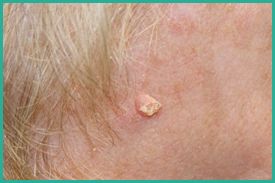 Mountain Pine Dermatology uses topical chemotherapy treatment for squamous cell carcinoma as well as electrodessication and curettage, surgical excision, and Mohs micrographic surgery.  After a thorough consultation with you and your loved ones, we will recommend the treatment best for your case.  Read more about squamous cell carcinoma HERE.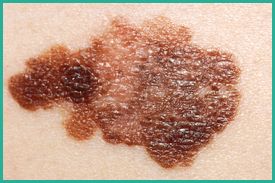 If you find a new mole on your skin or an old one is changing in shape, size, or color, call us at 208-898-7467 for a consultation.  The earlier Melanoma is found, the better chance we have of curing it.  Read More.
We specialize in skin cancer treatment.  We are one of the few dermatology offices in the Treasure valley that has a fellowship trained Mohs surgeon.  Dr. Perry and Dr. Thomas have performed over 5,000 Mohs surgeries and facial reconstructive repairs.  Dr. Thomas and Dr. Perry will discuss all treatment options for your skin cancer and hope to help patients avoid surgery whenever it is not necessary.

If you are worried about any atypical moles or spots on your skin, call Mountain Pine Dermatology.  We will listen to all of your concerns and will carefully and compassionately discuss our recommendations.  We pride ourselves in helping patients feel comfortable and confident in understanding their condition and treatment options.  

"Love, love, LOVE Mountain Pine Dermatology. This is not a factory dermatology like other dermatology places in Ada County. You get to see actual doctors here and don't feel like your just some quota. I do not normally review places but I've been so happy with my experience here I had to leave a review."
– Mylissa W.